Resources
A Deep Dive into the Regenerate Grey Bruce project.
RGB in the News
Thanks especially to the Owen Sound Sun Times, Owen Sound Hub, Bayshore Broadcasting, Blackburn News for initial support with the launch of Regenerate Grey Bruce, but also to all the local media who've reported on the project since the project unveiling in March 2022.
You can also read local news at the Sustainability Project blog here.
Educational Opportunities
Training materials for learning about landscape regeneration here
Inspiring resources, movies, courses, and reads here
Workbees mean learning by doing. If you want to host or participate in a workbee click here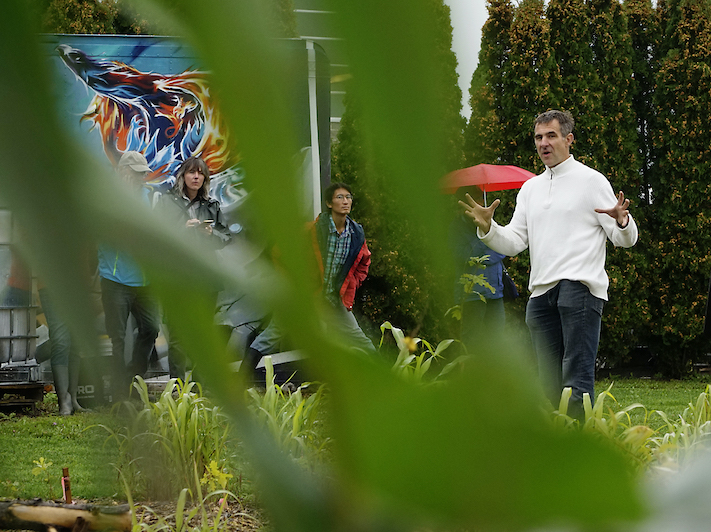 Knowledge Repository
In our public access folder here, you'll be able to read about:
Intergenerational Guide for Collaboration
RGB Conflict Guide
Presentation/Slide Deck
Attributes/Characteristics of Grey Bruce Emerging Landscape Narrative of Hope
Native Plant Supply Chain
Tiny Forests + Bioswales
Workbees for immersive Experiences
Background report - Towards a New Landscape Narrative
Regenerator Newsletters
Newsletter #1: Project Update + Essay: Theory of Change & Landscape Narrative, is available here
Newsletter #2: Project Update + Essay: Native Plant Value Chains, is available here
More Regenerator Newsletters are coming, just contact us to receive them!
Tiny Forest Newsletters
With generous support and a TON of community volunteers, Regenerate Grey Bruce has installed a Miyawaki Forest in Wiarton, at Peninsula Shores District School (PSDS).
Video playlist
Don't Forget!
Remember, the goal of RGB now is to amplify this emerging narrative we've uncovered, the collective and individual stories we tell ourselves, about ourselves, acted out in real time through our decisions and actions. You can take action by:
PLANT (POLLINATORS and NATIVE SPECIES): Addressing barriers community members face in regenerating their surrounding landscapes i.e. planting native plants; supporting a regional native plant supply chain; and, bringing together nursery owners, farmers and seed collectors, etc.
SHARE (YOUR STORY): Publishing, Highlighting and Inviting more stories into the emerging narrative to i.e. Regeneration Stories, Presentations, StoryMap, Social Media, Signage/Messaging, etc.
INSPIRE (TO JOIN): Directly inviting friends, family, co-workers, etc. to join the work i.e. Theory of Change, Guide for Intergenerational Collaboration, YCAC collaboration, Wiarton Tiny Forest Collaboration, RGB Seed Collectors, etc.
Return to Regenerate Grey Bruce project page here