Climate Forum
Learning together every month to share insights, actions, plans, and inspiration.
The goal of Climate Forum talks are to learn together the opportunities, challenges and barriers to climate action in our region.We also encourage the public to pressure decision-makers to take action against climate change.
Please subscribe to the Climate Forum newsletter for invites, zoom links to the gatherings on "third thursdays" and be sure to visit our YouTube playlist for previous talks (edited for time)
Let's create resilience.
Next Event - Sept 22, 2022 - Grey Bruce 2040 & 2050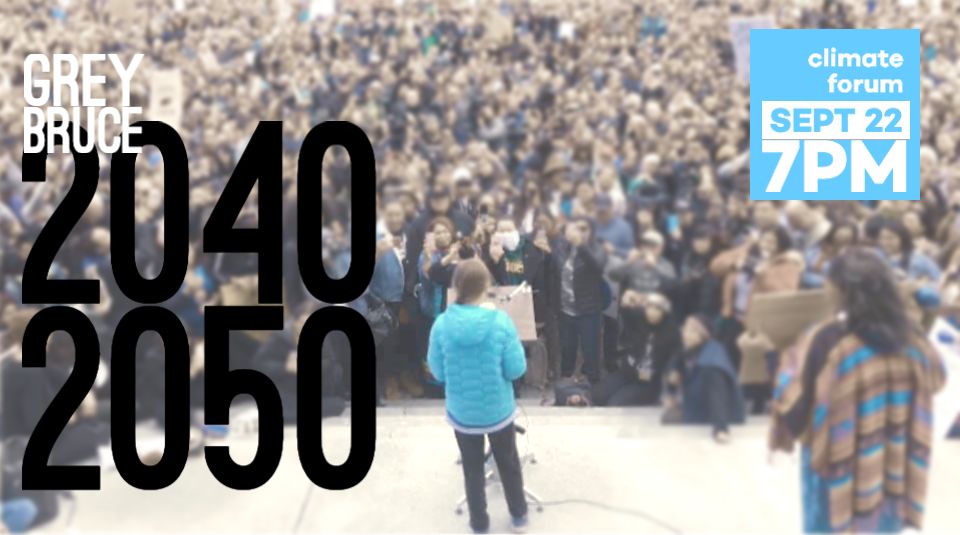 Thanks for choosing to act:
Leigh Grigg - The Sustainability Project
Joachim Ostertag - Climate Action Team Owen Sound
Jenny Carver - Georgian Bluffs Climate Action Team