Tiny Forest Unveiling (Front Foyer event)
Venue: Peninsula Shores District School in Wiarton (front foyer)
City or town: Wiarton
Street address: 115 George St
Postal code: N0H 2T0
Start Date: Monday, September 18 @ 09:30
End Date: Monday, September 18 @ 10:30
Host name: Regenerate Grey Bruce
Host email: regenerategreybruce@gmail.com
Host Web site: https://www.regenerategreybruce.ca/plant
About This Event
NOTE: with the rainy forecast, this event will now be held INSIDE the front doors of the school.
Tiny Forest signage will be unveiled, followed by a tour of the Tiny Forest and Bioswale projects.
Delicious snacks from Ontario's Greenbelt will be served. Collaborative Photo Album of the Tiny Forest can be found here, please feel free to contribute your photos.
Please park in the main school parking lot. Please be prompt at 9:30am for the unveiling.
Thanks!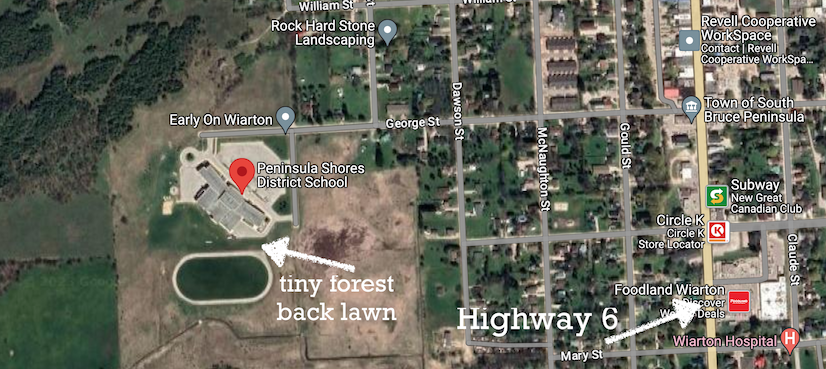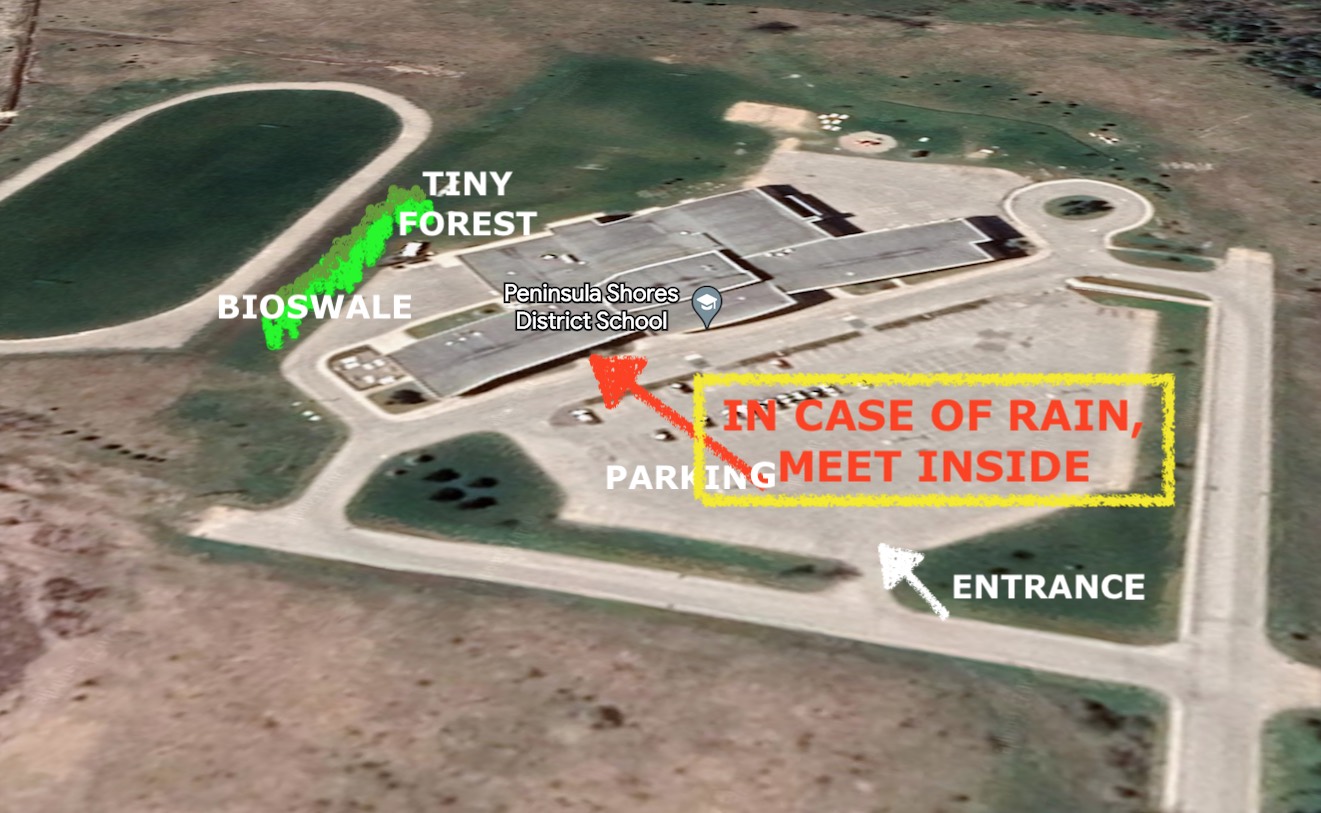 ---
Media enquiries:
Leigh Grigg, scaleupprojects (at) gmail (dot) com, 519.270.8041
All other event enquiries:
regenerategreybruce (at) gmail (dot) com
Special thanks to:
Peninsula Shores District School, Bluewater District School Board, and the Community Garden Network, Rooted by the Bluffs, McCartney Property Maintenance, Owen Sound Field Naturalists, NeighbourWoods North, Beckett's Tree Service, and Bagida'waad Alliance plus funding partners: